Local News
In this Issue: Beef, Pork, Turkeys, Supported CSA Shares, Farm Tours and Fall Farm Day.
Sign up to get bulk Beef or Pork when we butcher in the fall, or come by now and purchase cuts from our freezer or at the farmers market. We have a great selection right now. Contact Sarah if you have any questions at livestock@worldhungerrelief.org. 
Turkeys arrived on the farm last week.  They will be sold for $3.50 per pound.  A $10 downpayment reserves your turkey, which will be ready the week before Thanksgiving.  E-mail Sarah for more information livestock@worldhungerrelief.org.
This Fall at the farm we are offering 2 "supported"  Community Supported Agrigulture (CSA) shares for individuals and/or families who value fresh, local produce but would not be able to pay full price for a share. Our Produce Team is currently accepting applications for those interested in receiving a supported share, and will be reviewing them until September 18th. To inquire further about our CSA and/or to request an application, please contact Camille at produce@worldhungerrelief.org.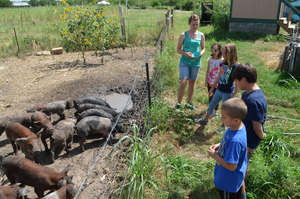 Whether you're a school, church, small group or family, tours are a great way to learn about sustainable agriculture and hunger related issues. Make an appointment today. We are open year round! Cost is $5 per person. Contat Yui at localeducation@worldhungerrelief.org.
Fall Farm Day, October 26th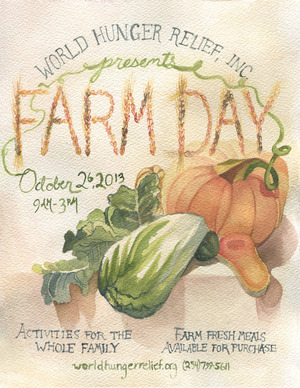 Having trouble with the button?
World Hunger Relief, Inc.
(254) 799-5611
info@worldhungerrelief.org